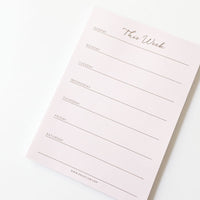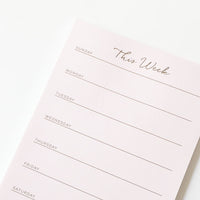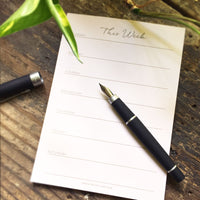 Weekly Planner Notepad Sheets of 50
Minimal weekly planner notepad that can be perfect for meal planning or jot down mail tasks and appointments. 5x7 inches tea off sheets of 50, means one pad covers almost an entire year. The paper has slight peach color. Printed in USA.
Easy return
If you are not 100% satisfied, let us know.
We make the return easy for you.
Small is big
I work with small mom & pop suppliers, small businesses and individuals who work within the US. When you get an item from my shop, you are also supporting a band of small businesses.
Thank you for your support.